Virtual Trail
Walk the trail from your computer
Home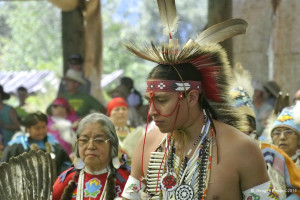 Nez Perce Dancers at the Tamkaliks Celebration
NEZ PERCE TRAIL FOUNDATION
Official Partner of the NPNHT
The support of the Nez Perce National Historic Trail, designated by Congress on October 6, 1986, is a major activity of the Nez Perce Trail Foundation. The Trail route is 1,170 miles long, beginning at Wallowa Lake, Oregon, and ending at the Bear Paw Battleground in Montana. The Nez Perce Trail Foundation is dedicated to the preservation, protection, and commemoration of all aspects of the heritage of the Nez Perce War of 1877 and its aftermath. A significant Foundation goal is to have the Nez Perce route available to auto travel, hiking, and equestrian use for experiencing the history, recreational and ceremonial observances.
---
NEW
VIEW THE NPTF WEBSITE ON YOUR CELL PHONE
Our new web design is mobile friendly. Now you can access our site on your phone as you travel the trail.
As always, go to NezPerceTrail.net and we will be instantly formatted for your phone.
---
*** NPTF Business Plans ***
The NPTF is developing new business development plans for 2015
Would YOU like to be a part of preserving and experiencing history? YOU can make a difference.

The NPTF and TRAIL Preservation efforts are growing, and we need YOU!

Current Openings:
Treasurer
Merchandising Director (Trading Post)
Please inquire at: Khnezpercetrail@gmail.com
These are voluntary positions, requiring accounting and inventory responsibilities.
Consider serving on the Executive Committee or Board of Directors

as Term Positions become Available
---
See You At TAMKALIKS!
Open to those who are interested in an Incredible Journey on the Trail!
*** SIGN UP NOW ***CLICK THE LINK ABOVE***

THE JOURNEY:

Wallowa, Oregon to Big Hole, Montana
July 18 – July 25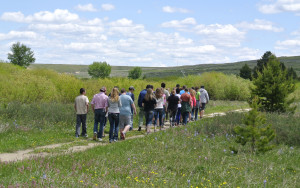 Optional credits through:

---
The National Park Service Turns 100!
On August 25, 2016, the National Park Service will mark its Centennial celebration, and will kick off a second century of stewardship of America's National Parks.
For more information, please visit

___________________________________________
 Ask for FREE Auto Tour Brochures
as a companion to the VIRTUAL TOUR

Available at the many official Nez Perce National Historic Trail Sites
[Click here to go to Virtual Tour]
[Click here to see feature as printed in Pathways Autumn 2012]
**** Visit our website with the use of your mobile device ****
---
Last updated: July 14, 2014 at 17:32 pm