Virtual Trail!
Walk the trail from your computer
Home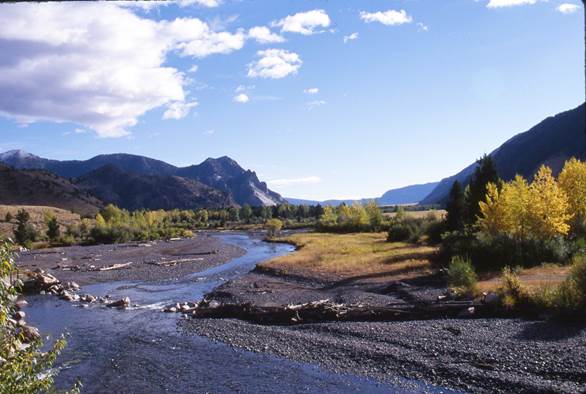 Nez Perce Trail Crossing at Sunlight Creek. Photo courtesy of Stan Hoggatt nezperce.com.
Partner of The Nez Perce
National Historic Trail
The support of the Nez Perce National Historic Trail, designated by Congress on October 6, 1986, is a major activity of the Nez Perce Trail Foundation. The National Historic Trail route is 1170 miles long, beginning at Wallowa Lake, Oregon, and ending at the Bear Paw Battleground in Montana. The Nez Perce Trail Foundation is dedicated to the preservation, protection, and commemoration of all aspects of the heritage of the Nez Perce War of 1877 and its aftermath. A significant Foundation goal is to have the Nez Perce route available to auto travel, hiking and equestrian use for experiencing the history, recreational and ceremonial observances.
---
New!
See us on your cell phone.
Our new web design is mobile friendly. Now you can access our site on your phone as you travel the trail.
As always, you go to NezPerceTrail.net and we will be instantly formatted for your phone.
---
2014 SPRING BOARD OF DIRECTORS MEETING
APRIL 25, 2014 1:00PM PDT  
---

---
Virtual Tour
FREE! Get 8 Auto Tour Brochures as
a companion to the virtual tour:
Send $5.00 postage to
NPTF 194 Hwy 28, Salmon, ID 83467.
[Click here to go to Virtual Tour]
[Click here to see feature as printed in Pathways Autumn 2012]
**** Visit our website with the use of your mobile device ****
---
Last updated: April 11, 2014 at 17:13 pm